Speaking Services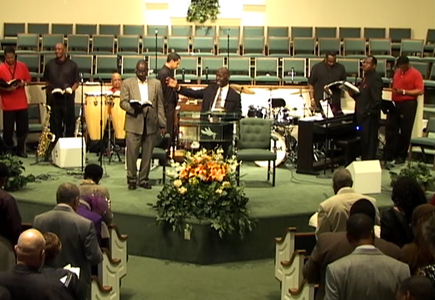 My special speaking services contribute to your events' over-the-top success! Your event will meet and or exceed its goals.
Why? Because Ronald will work effectively with you and your event leadership team. A comphrensive crystal clear assessment will be performed. Discovering valuable key insights concerning your specific needs, values, culture, desires, expectations, and audience.
With this vital information, he customizes and delivers a compelling life changing message of substance. A substance of specialization that is delivered in a one-of-a-kind style. A style that the audience immediately connects with, engages in, in an exhilarating attitude of natural healthy humor.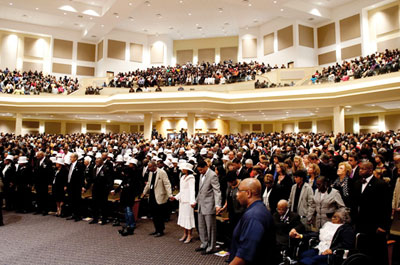 Interactive communication, persuasive passion and heightened levels of genuine hope, inspiration, motivation, and encouragement. This synergistic phenomenon automatically catapults your group into the desired action. The desired action of greater infectious optimism, enthusiasm, change, growth, and momentum toward your group's ideals. All of which are both deeply desired and deserved.
Ronald Cooper specializes in the following:
+ Preaching anointed powerful life changing sermons during regular scheduled services. Or for special celebrations at other venues and times based on relevant bible based themes from the author's book, How To Win In Life In A Greater Way. Or your church or organization can choose the topic to be addressed.
+ Delivering unique inspirational motivational life transforming speeches which are completely customized for keynotes, workshops, panel discussions, retreats, seminars, banquets, and headlining faith based fundraisers.
+ Presenting specialized customizeable inspirational motivational results oriented speaking to nonprofits, schools, conferences, conventions, and associations.
+ Reading excerpts from the author's inspiring book and or award winning poem. Ronald is also available to do an exclusive book or poem signing for your audience, group, private event, or personal celebrations.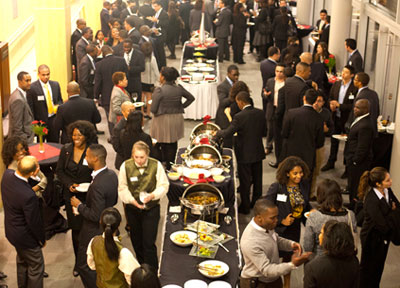 Whatever need for special speaking services or guest appearances that your event has, please book me now. Because I am the right gifted person with the ideal customized life changing message. For the right audience. At the right time. At the right place. To be a working partner in and help your event experience over-the-top-success.
This extraordinary kind of success will produce noticeably higher levels of attendance, positive stimulation, affirmation, challenge, change, measurable growth, and revenue.
Plus your audience will experience an exhilarating level of both happiness and satisfaction. All of which, there are no acceptable substitutes. Therefore, what I bring to the table to your event is absolutely priceless!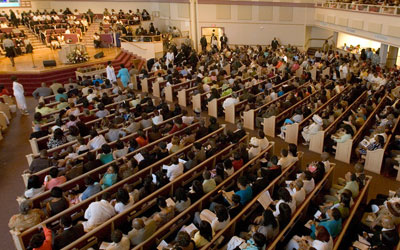 "What about the budget"? My number 1 priority is to meet and exceed your event's expectations! We will work effectively together to satisfy your budget concerns. We will be as innovative and creative as we need to be to make my exceptional effective speaking services available to your audience.
Let's get on the road to booking me now! It is easy. Fill out the form on the Contact Page. Then call me now at 505-833-2808!
I agree with the speaker who says, "all the websites, demo videos, and referrals in the world aren't as good as a one-on-one good old fashioned phone call where we can talk and get to know one another". I will help your event experience the extraordinary!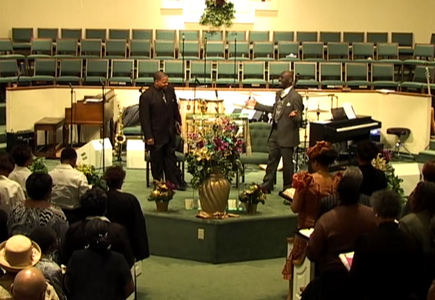 Where Ronald has spoken: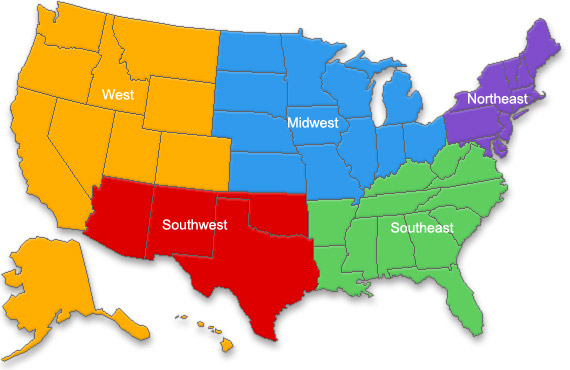 The below is only a partial listing of churches where Ronald has been privileged to deliver anointed powerful life changing messages. He has also done so overseas in both Europe and South Africa.

THE WEST REGION

Friendship Missionary Baptist Church, Vallejo, CA
THE SOUTHWEST REGION

Avery Chapel AME Church, Oklahoma City, OK
Fairview Baptist Church, Oklahoma City, OK
Fellowship Missionary Baptist Church, Albuquerque, NM
Jesus Church, Oklahoma City, OK
Morning Star Baptist Church, Tulsa, OK
Mt. Zion Baptist Church, Tulsa, OK
THE NORTHEAST REGION

Union Chapel AME Church, Newark, NJ
Mt. Teman AME Church, Elizabeth, NJ
THE SOUTHEAST REGION

Allen Temple AME Church, Pine Bluff, AR
Breath of Life Church, Pine Bluff, AR
Gaines Street Baptist Church, Little Rock, AR
New Jerusalem Baptist Church, Pine Bluff, AR
St. Andrews AME Church, Memphis, TN
St. John AME Church, Pine Bluff, AR
THE MIDWEST REGION

Bethel AME Church, Columbus, OH
Bethel Baptist Church, Dayton, OH
Corinthian Baptist Church, Hamtramck, MI
Friendship Baptist Church, Detroit, MI
Full Gospel Assembly of Our Lord Jesus Christ, Columbus, OH
Gospel Light House Church # 1 Columbus, OH.
Holy Trinity AME Church, Wilberforce, OH
Lee Chapel AME Church, Cincinnati, OH
Mt. Enon Baptist Church, Dayton, OH.
Providence Baptist Church, Akron, OH
St. John Missionary Baptist Church, Springfield, OH
St. Paul AME Church, St. Louis, MO
St. Peters AME Church, St. Louis, MO
Tabneracle Baptist Church, Columbus, OH.
Tabneracle Baptist Church, Dayton, OH